"In a hole in the ground there lived a hobbit."
It's the first sentence of Tolkiens first book and the beginning of something wonderful: our journey to Middle Earth. It's Tolkien Reading Day today and although I don't have time to read more than the first page of "The Hobbit" today, it is the right day to appreciate the beauty and rich story of Tolkien's amazing epic novels.  The Lord of the Rings is the second best-selling novel of all time, beloved by millions of people of all ages. Tolkien invented a whole world with its own language and history and hundreds of characters and ever since it was published in 1954 The Lord of the Rings was THE fantasy book, the one book to rule them all. Every new fantasy book has to measure up to Tolkien's work – most of them just can't compare. My favorite character is Tom Bombadil, probably because he seems so mysterious and powerful – you never know much about him. Of course you can't help to love most of the characters, and if you didn't after reading the books, you certainly do after watching the movies. Though it is Tolkien
Reading
Day you can't really talk about LOTR or The Hobbit without mentioning Peter Jackson's movies. One of their greatest accomplishments: the popularity of Gollum. Andy Serkis plays him so well and gives him so much humanity that you just can't help to like the vile creature. Exhibit A: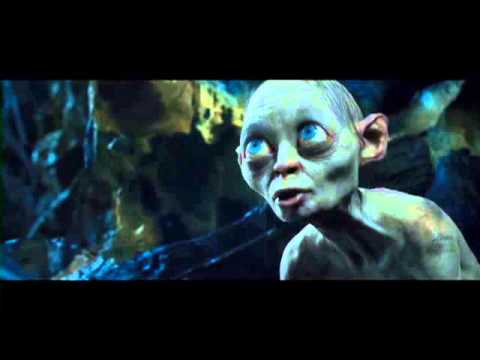 I could ramble on and on about Tolkien and his books, but I'll just leave you with a few of my favorite quotes and the hope that you'll soon pick up one of his books – for yourself, for your friends or for your children.
"It's the job that's never started as takes longest to finish."
"All that is gold does not glitter,
Not all those who wander are lost;
The old that is strong does not wither,
Deep roots are not reached by the frost.
From the ashes a fire shall be woken,
A light from the shadows shall spring;
Renewed shall be blade that was broken,
The crownless again shall be king."


"The world is full enough of hurts and mischances without wars to multiply them."


P.S.: You can find the shirts pictured above here: http://bit.ly/14gSUv5 and here: http://bit.ly/15zz3Da.