Siegfried (aka NXT Level) has been active on Spreadshirt for nearly a decade. He's managed to be successful without utilizing social media or a sophisticated advertising strategy. Rather, he's simply relied on his designs to push sales, and he's managed to transform his hobby into a career.
We recently talked with Siegfried about his design strategy, his decision to forego advertising, and his experience with Spreadshirt…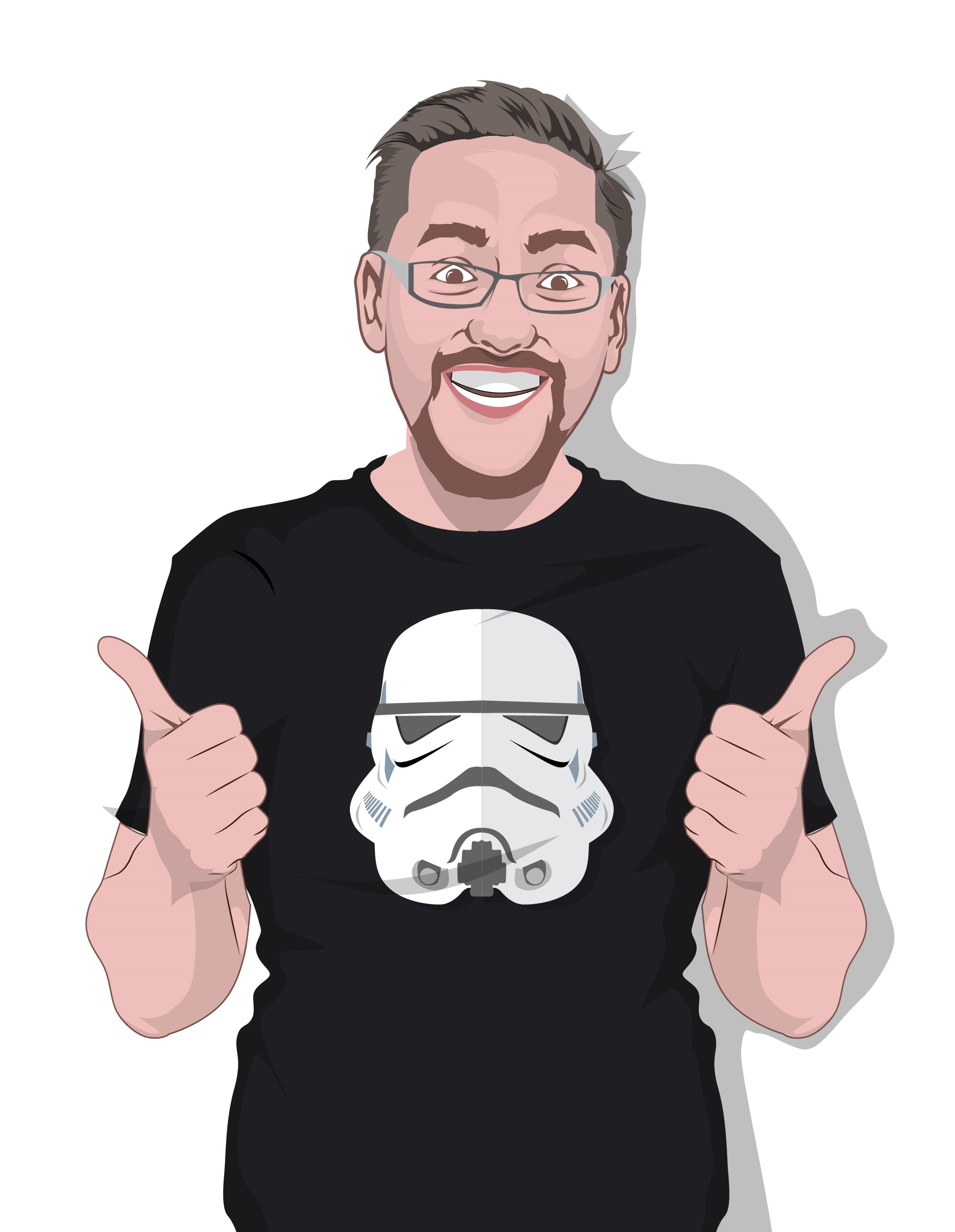 Just the Facts
Age: 36
Current Location: Upper Austria
Profession: Self-employed
Been with Spreadshirt since: 2009
Software: Photoshop, Affinity Designer
You offer an impressive range of design themes. How do you go about choosing the themes for your designs, and where does this inspiration come from?
People are enthusiastic about a wide range of interests, and I attempt to reach everyone. That's been great, as I'm always having to deal with new topics while expanding my horizons. I also focus on seasonal topics, like Christmas or Oktoberfest. Generally, I just put all of my designs on Spreadshirt. These motifs last for eternity, so I'm not bound by time. If I happen to come up with a funny Easter design today, then I'll do it. After all, the next Easter will come around eventually.
When referring to the sales figures, what design themes tend to do best?
The best-selling designs are in the areas of sports, video games, and music. However, this can vary based on the season.
My sports designs are generally available in both funny and neutral variants. Personally, I prefer the funny designs, as I can better identify customers who have a sense of humor. For video games, designs usually include a "winky face." For music, anything with drums tends to sell well.
How many designs do you tend to upload each day? Do you create them all yourself? And is there time for a "real" job?
This can vary, so I can't commit to a number. However, there isn't a day when I do not work with designs, whether it's designing or uploading. I am very fortunate that I was able to turn my hobby into a business. Since January of 2018, I have been involved in the t-shirt business full-time. I don't have any designers who work for me yet, but this will surely become an issue in the future. So far, I create my own motives or buy them on various platforms (like Thread Basket).
How do you come up with your designs? What does the process from "idea" to "finished design" look like?
You have to go through life with your eyes open. Ideas are always jumping in my head, whether it be on the road, during a Netflix-marathon, or while surfing the internet. I photograph, sketch, or write down keywords on a slip-sheet as soon as something interesting strikes me. Later, I'll sit down at the computer to intensively devote myself to these ideas and see what can be realized.
An example: recently, I was at a comic fair. There, I noticed a saying on the t-shirt of a visitor. Since it was purely typographical, I wrote it down and immediately searched on the internet to see if there are any motives. Since there were none, I of course had to serve this niche.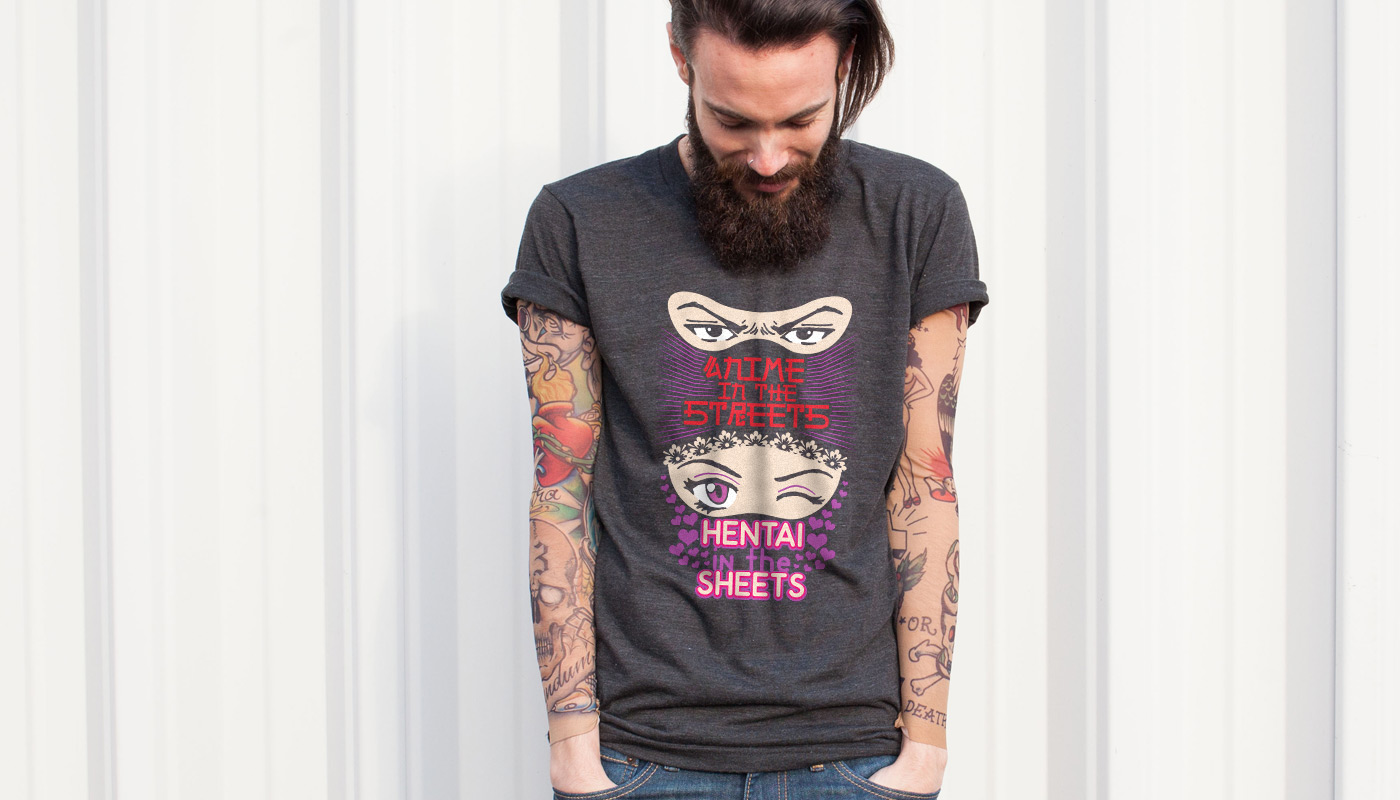 How do you advertise your designs? Do you have a specific strategy? Do you use social media channels?
I don't use social media channels, and I currently focus solely on organic sales. Through research, I try to meet the ravages of time. After that, it's time to wait. Due to the wide range of Spreadshirt, it is possible to achieve many sales without even advertising.
Are you referring to a specific pricing strategy for your designs?
Not really. The main part of the price is determined by Spreadshirt. The commission, which I can determine, depends on how complex the design is. If a customer wants a t-shirt with a specific design, that means he is also willing to pay. There is also a lot of work behind it, which has to pay off at the end of the day.
What positive and negative experiences have you had during your time with Spreadshirt? Are there any things that you might have done differently?
The positive is the feeling of "oh my god, that really works with the shirt designs sale!" The massive organic traffic and high standards of Spreadshirt make this possible.
On the negative side, I've found that several decisions that Spreadshirt has made in recent years have bypassed the design partner! Otherwise, I've gotten used to any annoying past decisions. I prefer to learn from mistakes and shape the future accordingly.
Thank you, Siegfried, for the interview!
You can find NXT Level's designs in his Spreadshirt Showroom.