Feeling moody? Then discover dark mode—the latest SpreadApp update. It's a useful feature that's also fun to say aloud (go on, try it!)
SpreadApp lets you know how your designs are selling, wherever you are. If you haven't started using the SpreadApp yet, download it and see for yourself!
All about dark mode
Dark mode is easy on your eyes,  and an ideal ergonomic feature for dark autumnal light. If you have a smartphone that uses an LED display, dark mode can even save you some battery power. To use dark mode, you can turn it on in your phone settings.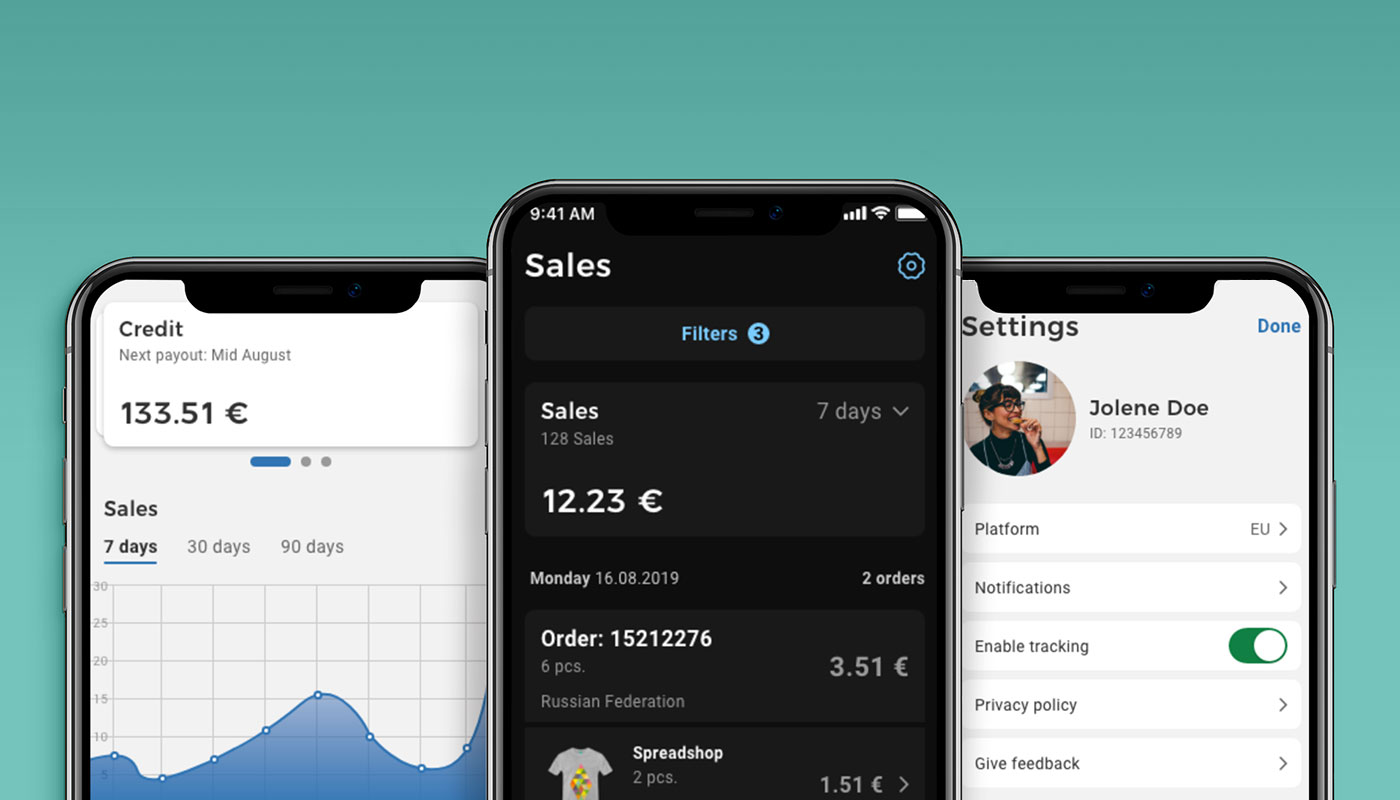 When using dark mode, you can expect a new dark blue background color. This makes the branding of individual sales channels clearer and helps with navigation. Of course, your sales on the Marketplace will still be tagged with a mermaid blue Spreadshirt heart. If you also have a Spreadshop, you'll notice that your sales are tagged with an orange Spreadshop heart.
What are you waiting for? Update your app now or download it here:
What's next on our app to-do list? Let us know in the comments below.