We're expanding our sticker range! Stickers are now available on our North American platform in transparent. Discover this fabulous new product and all of the design possibilities.
After the successful launch of matte and glossy stickers (ID 1459) on the Marketplace, we've added more in transparent. We're pleased to announce that stickers are now available in matte (white), glossy (white) and transparent.
If you already offer designs for stickers, you don't have to do anything. Transparent stickers will be automatically added to your designs, it's the same style just a different "color."
If you don't already offer designs for stickers, check out the Product Wizard. With this handy dandy tool, you can automatically add all of your designs to stickers. We'll teach you how to do it here.
Product details
Material: 100% PVC film, eco-solvent ink
Easily detachable back
Durable and temperature resistant
Easy to remove, without residue
Print & price details
Print area: up to 3.9" x 3.9" or 10 x 10 cm (for a square design), with the longest side up to 9" or 10 cm on non-square designs (cut-out according to the design)
Print and graphic types: Accepts pixel and vector files (recommended for the design is 4000*4000 Pixels; PNG)
Retail price: $3.49 USD ($4.49 CAD / $4.49 AUD)
Design commission: $0.85 USD ($1.10 CAD / $1.10 AUD)
One more important detail…
It's essential the background of your design is removed. Our high-tech printers recognize every element in a design and cut the sticker to size accordingly. If you haven't removed the background, the sticker will be a 3.9" x 3.9" square.
Still have questions? This post will walk you through everything you need to know to create stickers.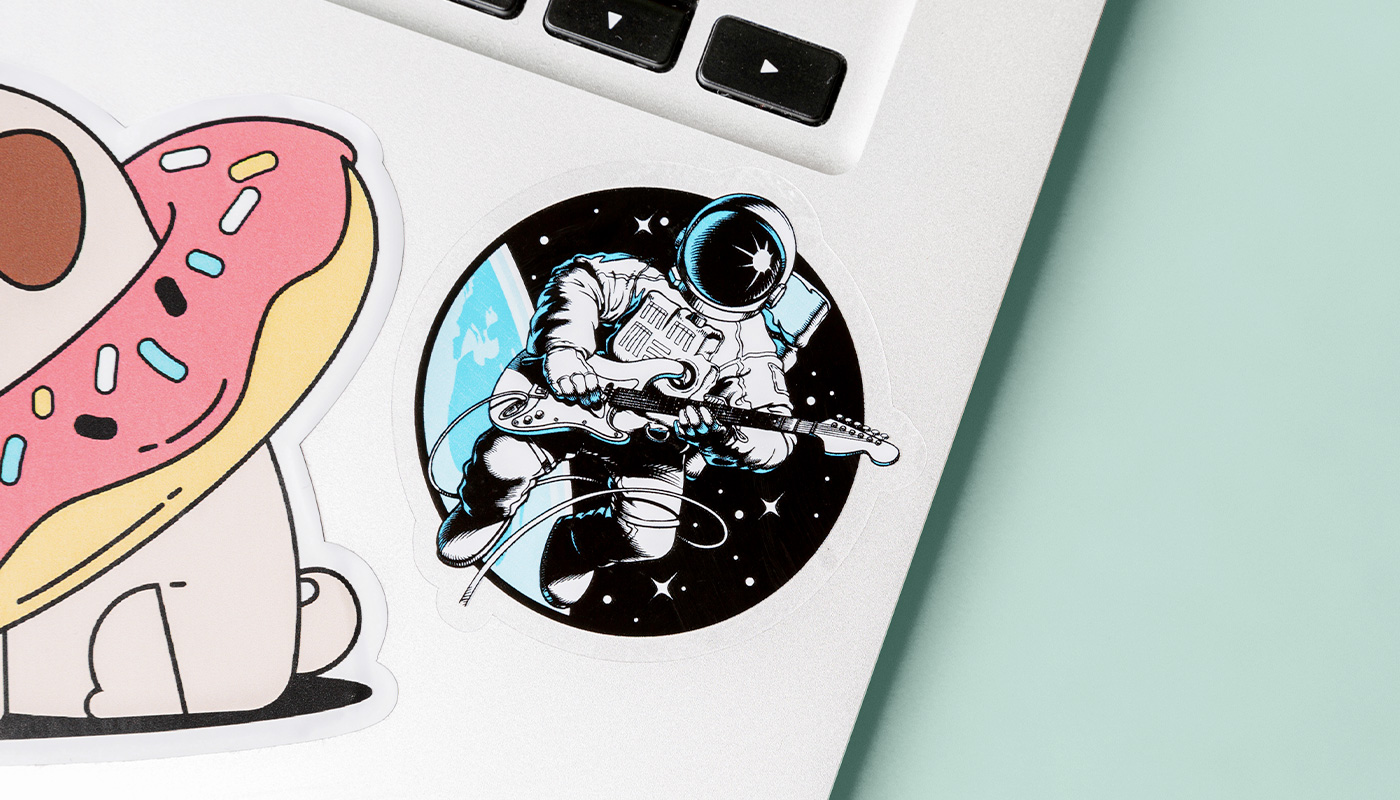 Still, still have questions? Let us know in the comments below!