Which products and colors excited customers last year between April and June? We've got all the info you need to create relevant seasonal designs right here!
With spring in full swing and summer right around the corner, T-shirts are on-trend. Hooray for free arms and vitamin D! Sweeten the season for customers by learning about what they want now, and in which shades. To create top-notch product and design combinations for 2021, we've got to do a little time travel back to last spring. Here's a refresher on the best-selling products and colors from April through June 2020!
Here's a tip: Children's and baby products are increasingly popular. It's the perfect time to bring your kid-friendly designs to the Marketplace.
Top three products from April-June 2020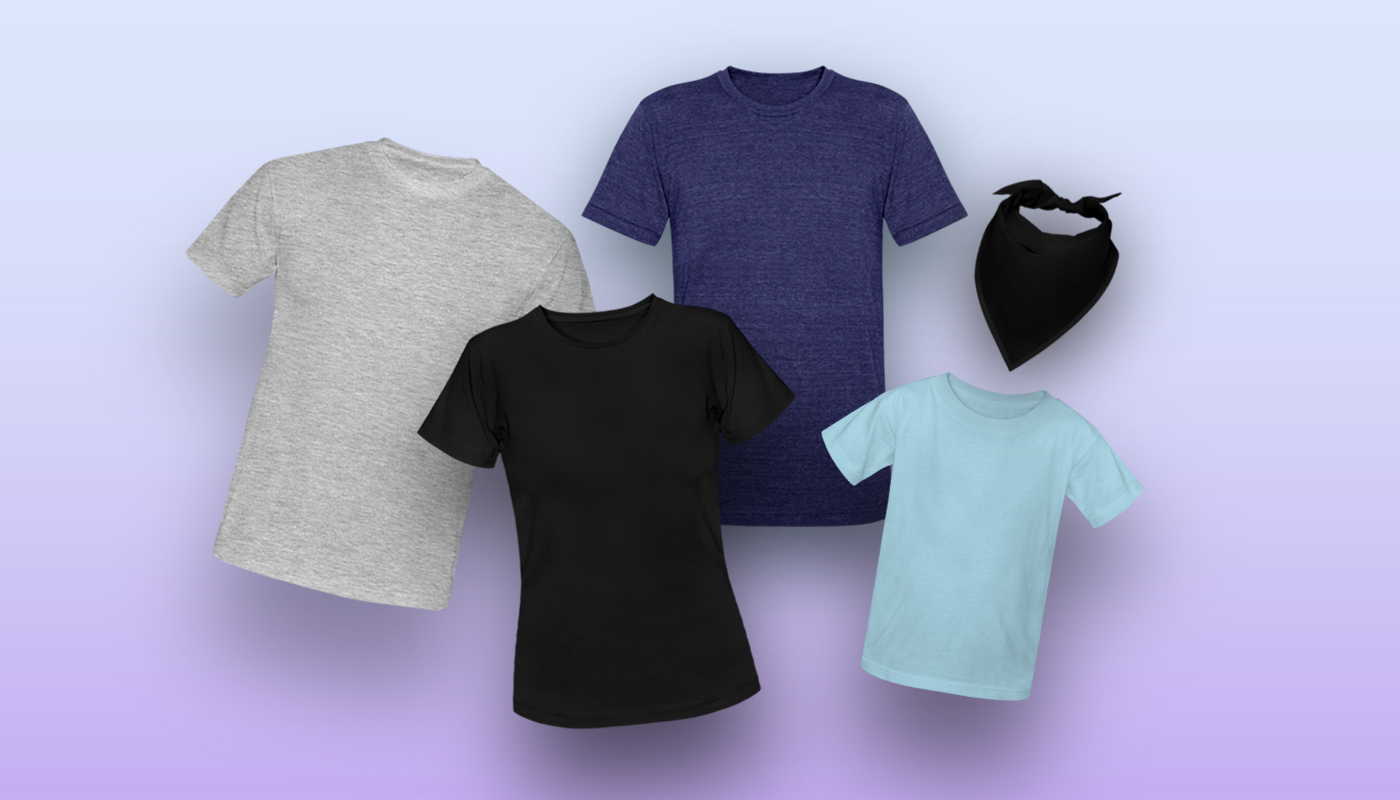 Men
Women
Unisex
Kids & Babies
Accessories
Men's T-Shirt (ID 210)
Women's T-Shirt (ID 347)
Unisex Tri-Blend T-Shirt (ID 691)
Kids' T-Shirt (ID 48)
Bandana (ID 610)
Men's Premium T-Shirt (ID 812)
Women's Premium T-Shirt (ID 813)
Unisex Jersey T-Shirt by Bella + Canvas (ID 175)
Organic Short Sleeve Baby Bodysuit (ID 401)
Cotton Drawstring Bag (ID 1367)
Men's Hoodie (ID 111)
Women's Tri-Blend V-Neck T-Shirt (ID 1038)
Unisex Crewneck Sweatshirt (ID 512)
Kids' Premium T-Shirt (ID 815)
Basic Lightweight Face Mask

(ID 1457)
The most popular colors

Customers were attracted to classic black, white, and navy this time last year. Those hues are a solid starting point for your designs!
Black
Navy
Heather gray
White
Heather black
The most popular product/color combinations
It's the combination that counts! Customer favorites were also pretty classic in this category as well. Here are a few combinations from last year that might resurface in 2021.
The upcoming season has big things in store for all. So roll up your sleeves (or opt for a T-shirt instead) and find additional inspiration in our articles on the top search terms between April and June 2020 and the current design occasions.