We've added another face covering to the assortment. Want to learn about this new product?
The new contrast masks are available in two sizes. The small size (ID 1488) is ideal for teenagers and people with smaller faces. The large size (ID 1487) is best suited to men and people with larger faces. The mask features two rubber stoppers for adjusting the length of the ear loops. The design possibilities are endless thanks to an all-over print option.
Important: The different sizes are treated like two different products, that means you'll need to make sure your design is available for both masks. The easiest way to do this is with the Product Wizard!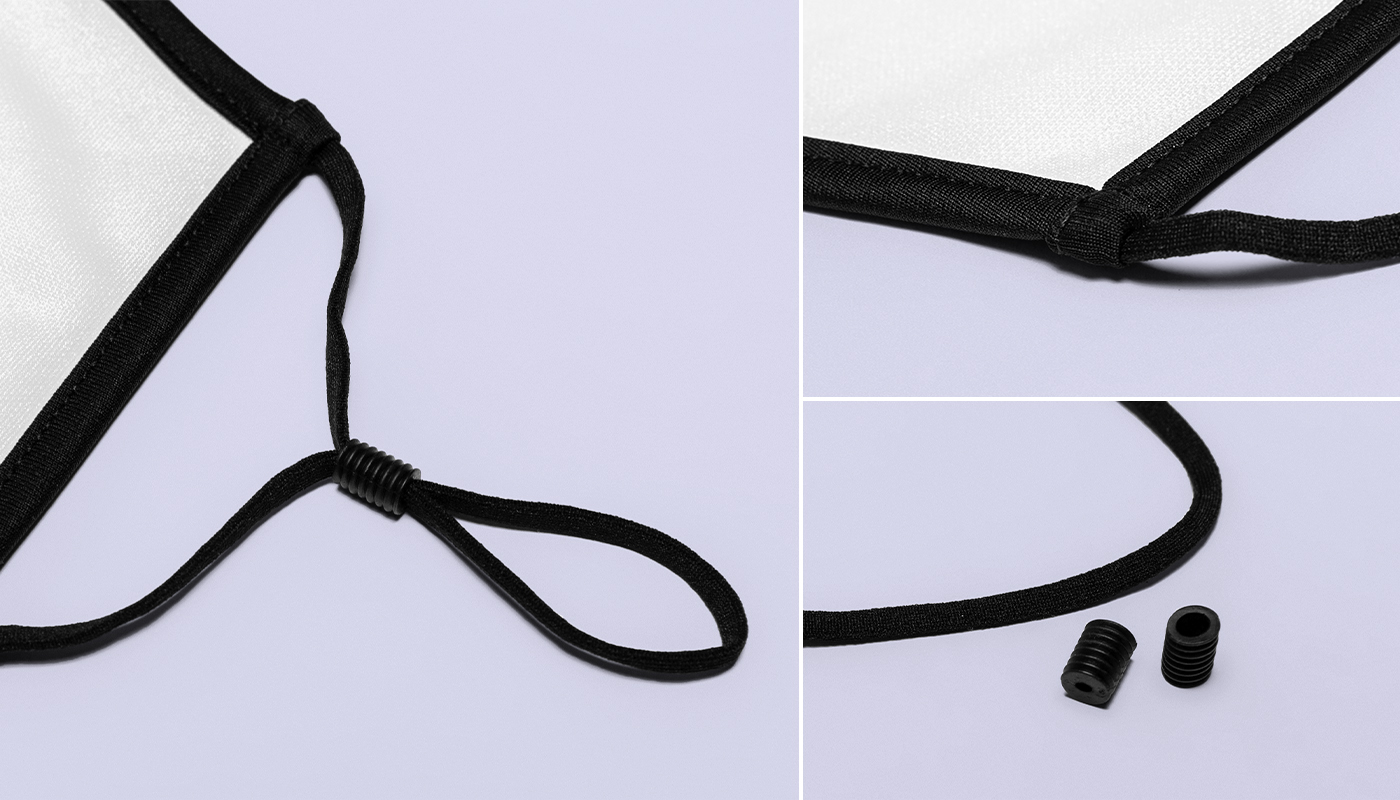 Product details
Available color: White with black trim
Three-layer mask (100% polyester outer, 100% cotton lining)
Elastic ear loops with two adjustable rubber stoppers
Not a medical product. Not proven to protect against infection.
Available sizes in the sizes small and large

Print & price details
Print areas (all over print):

Size S: 6″ x 4″ (15 x 9.5 cm)
Size L: 7″ x 5″ (18.5 x 13 cm)

Print types: Thermal sublimation, accepts pixel and vector files (recommended for the design is 4000 x 4000 Pixels; PNG)
Retail price: $15.99 USD ($19.99 CAD / $19.99 AUD)
Design commission: $3.00 USD ($3.50 CAD / $3.50 AUD)
While wearing a face mask is the new normal, it can still be intimidating! You can spread happiness during these difficult times by creating fun designs and all-over patterns. 
Any questions about our newest product? Leave a comment below or discuss with other Designers in the forum.