From now on you'll see how well a design sells – by number, sales channel and product type. Discover your personal best sellers now!
This new feature has been heavily requested, and it's finally arrived. You can now see how well each of your designs performs. You can find the performance of each design under: Designs > Select Design > Design Performance.
Identify your best-selling designs
By narrowing in on your best sellers, you can learn more about your target group and improve your offerings accordingly. Typically, designs that have fewer sales should be taken offline. This will keep your Showroom fresh and make it easier for shoppers to quickly find what they're looking for.
To get the most out of this new feature, there are a few things you'll want to pay special attention to. Like how much you've earned with your designs so far, how often they've sold; and on which sales channels or products they've been most successful. In your statistics, a graph will also show you when your designs were doing particularly well or when you've sold fewer of them.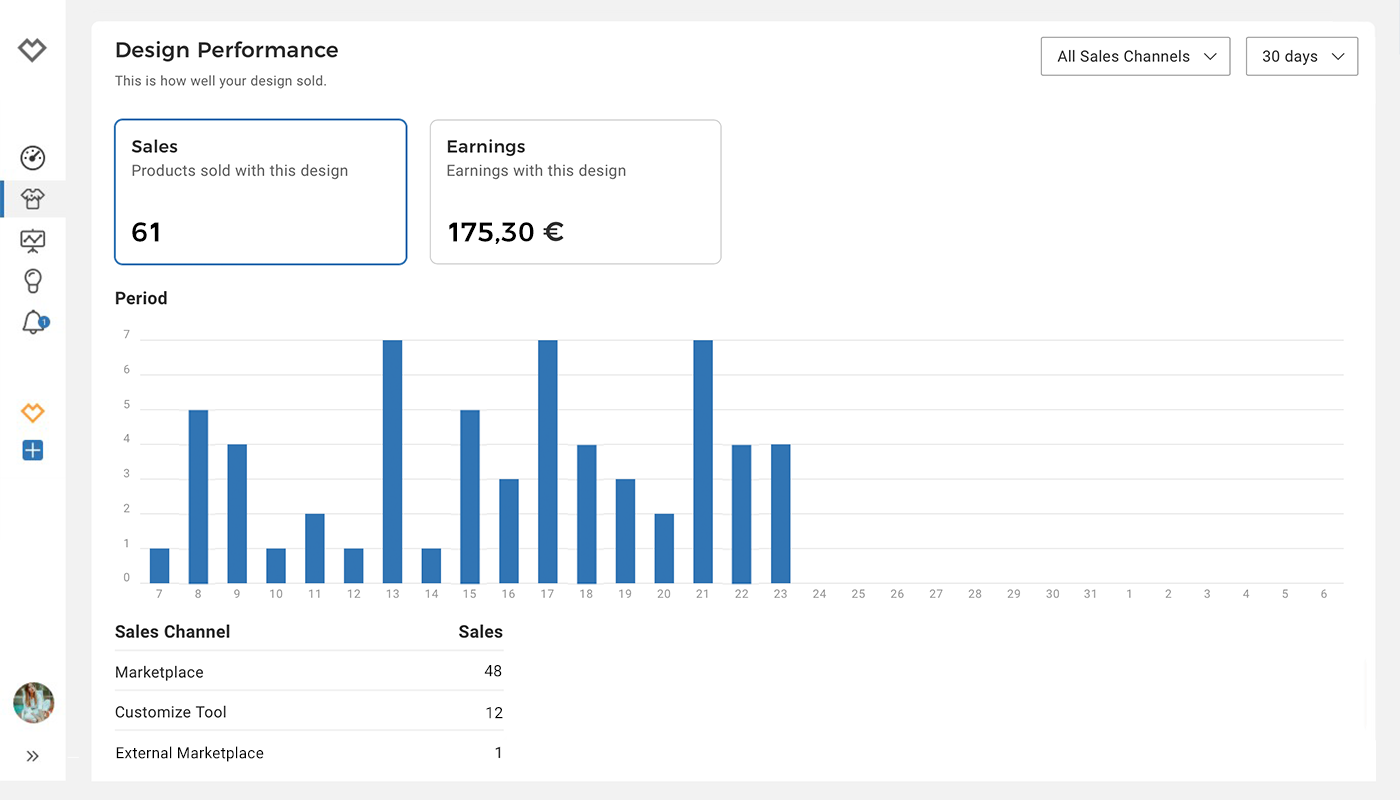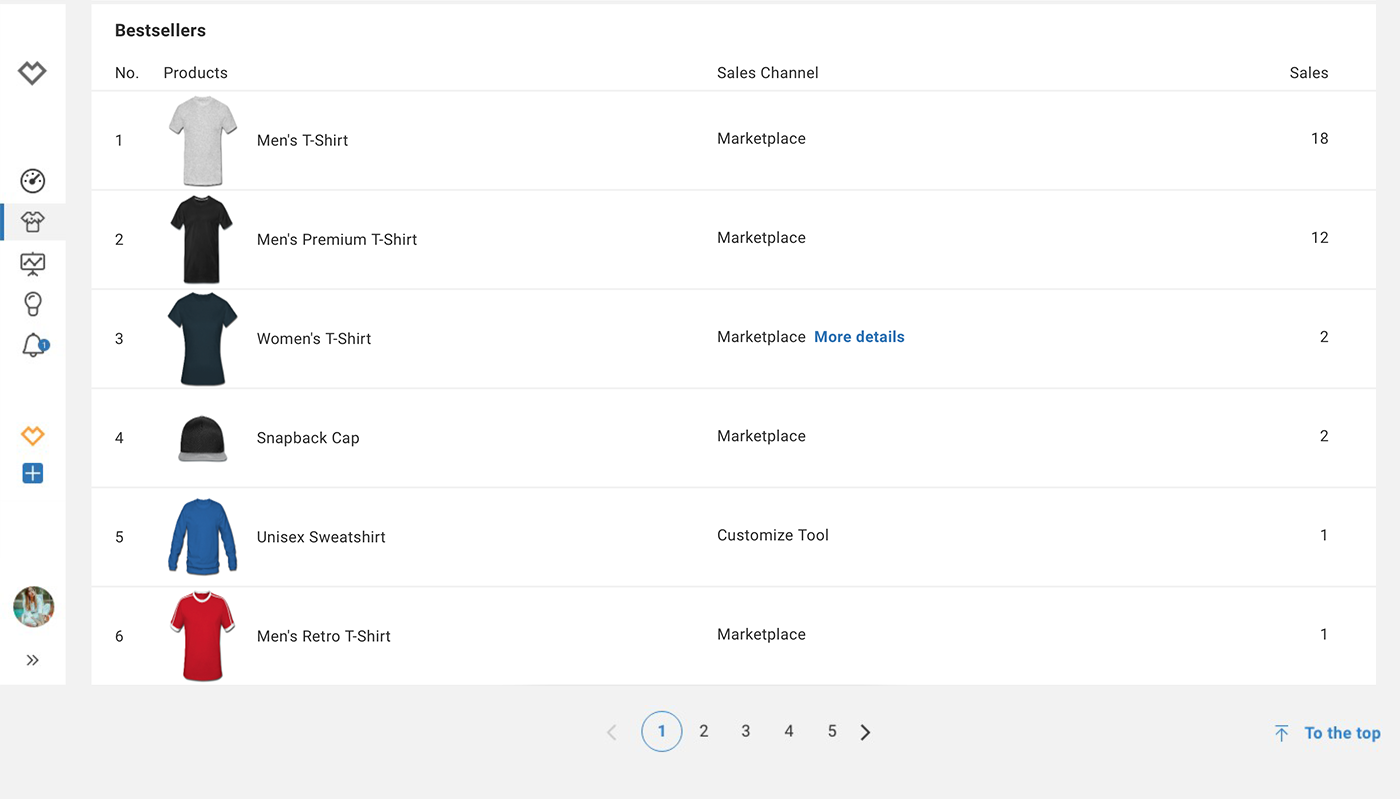 Improve your product selection
Now that you know which designs sell best, you can refine your product selection. If a design sells really well on hoodies and long-sleeved shirts in the winter; then you should offer the same design for other cold weather products, like jackets and sweaters. As you get prepared for the upcoming spring and summer season, the same principle will apply. Find out now which designs shoppers like most on T-shirts and other warm weather merch. By focusing on these designs, you should be able to increase sales.
Any questions? Let us know in the comments below!