Sporty designs are big sellers for the upcoming Olympic and Paralympic Games and the 2021 European Football Championship. But beware of trademarked content…
The European Football Championship (mid-June – mid-July 2021) as well as the Tokyo Olympics (mid-July – early August 2021) and the Paralympic Games (also in Tokyo from late August – early September 2021) are just around the corner! Millions of fans are now shopping for sporty apparel and designs. It's a tempting opportunity to increase your earnings on the Marketplace. But watch out! Numerous words, figures and logos are protected.
As a print-on-demand platform, we're interested in Designers following all legal requirements. Listed below you'll find select trademarks and expressions related to the three major sporting events. In particular – but not limited to – the following words should be avoided in the design, the name, keywords and descriptions.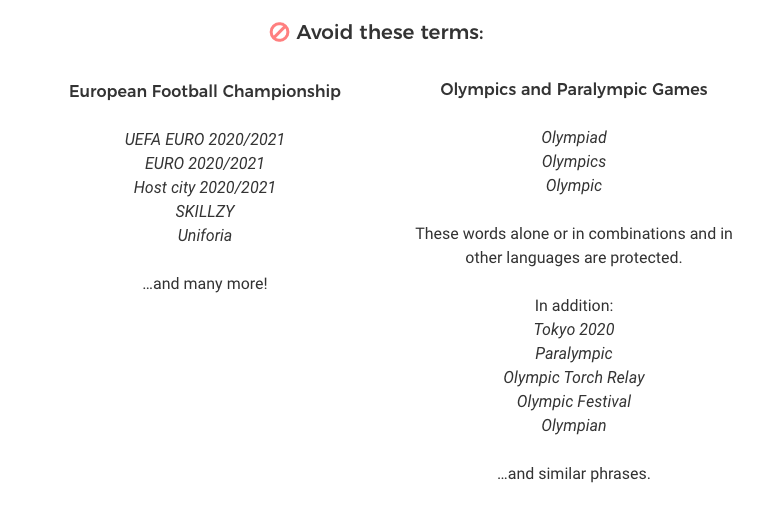 Please note that the above list is only exemplary.
Figurative marks to avoid: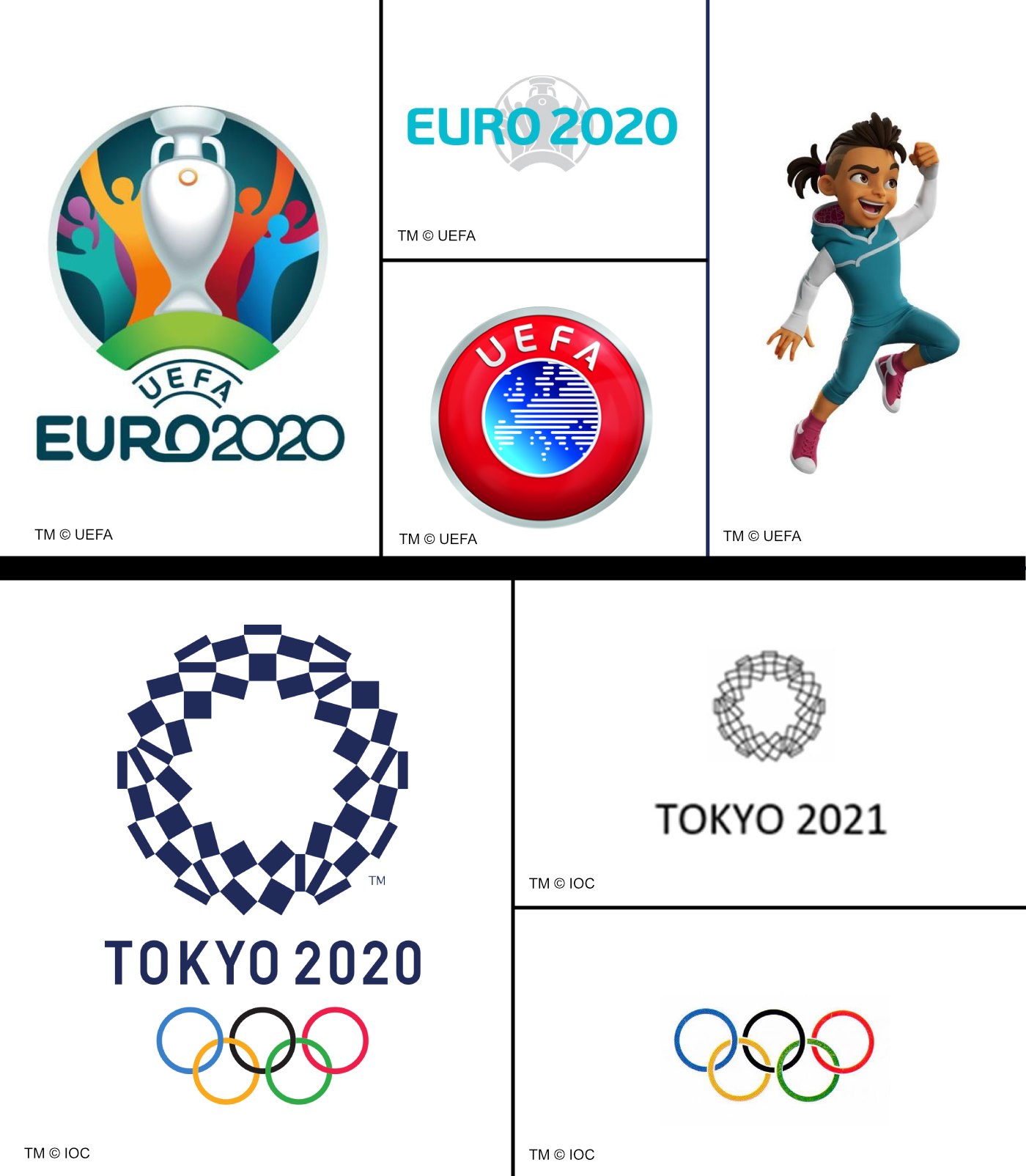 Please note that this list is only an example and that the official images should not be edited either.
More hints
Not only the official UEFA and Olympic/Paralympic logos, mascots and expressions are not allowed. But you should also be careful with partners, sponsors and other brands associated with the sporting events. This year, sponsors of the European Championship include Coca-Cola, Heineken, VW, TikTok, FedEx and booking.com. Sponsors of the 2021 Olympic and Paralympic Games include Intel Corporation, Procter and Gamble, Airbnb, Alibaba Group, Atos, Bridgestone, Dow, General Electric, Omega, Panasonic, Toyota and Visa.
You can search registered trademarks at any time through the trademark offices. Do your search online, for example at the European Union Intellectual Property Office.
Do you have any questions about this topic? Discuss with other Marketplace Designers in the forum!