Need some fresh, urban inspiration for your Showroom? Find exciting new ideas straight off the streets in this special Street Art edition of our design inspiration series.
Art isn't just for museums and galleries—it's everywhere you look. On walls, trains and delivery trucks: when there's an empty space, street art will fill it. From tags and graffiti to stickers or stencils, street art is here to stay. So why not take these designs and make them wearable? Thanks to the current 90s revival trend, urban throwback styles are what customers are looking for. Here's a crash course in the 4 most popular types of street art:
Stencils aka Banksy's Best
Abstract images in black and white
A particularly expressive color is often highlighted, often red
Usually conveys political or social commentary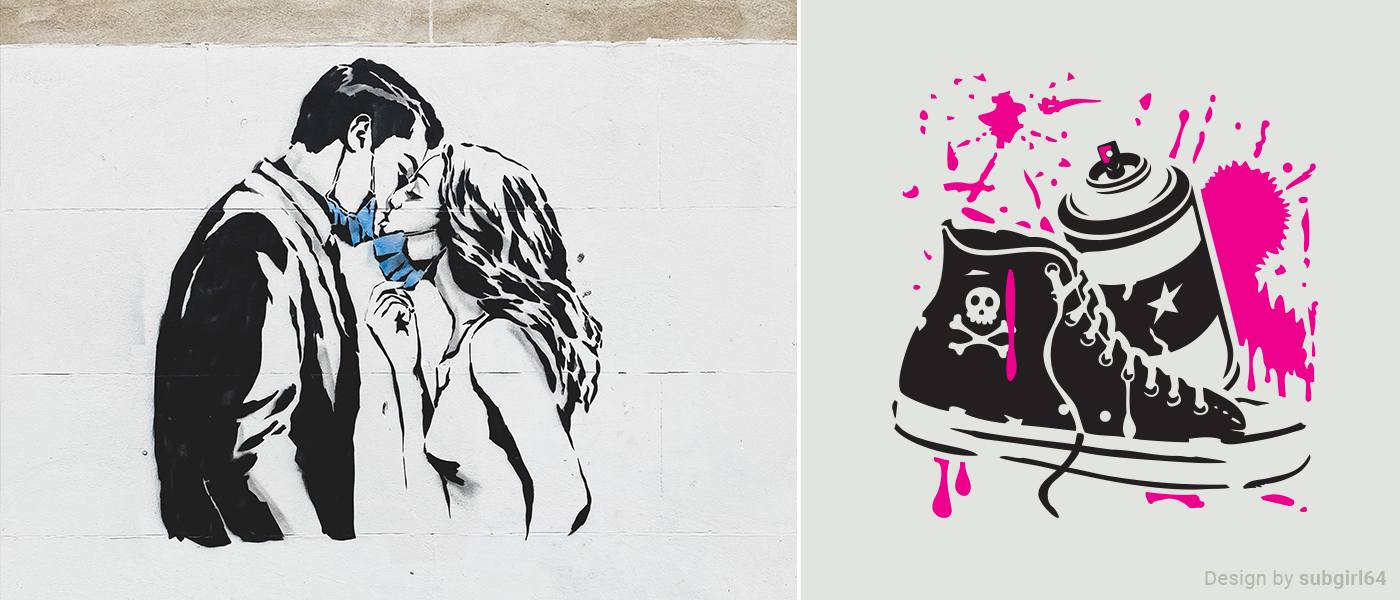 Graffiti aka Back to the 80s and 90s
Old-school graffiti straight outta the 80s and 90s
Single words or short sentences scrawled in colorful, bold and exaggerated font
Perfect for strong statements on t-shirts and sweaters (see the design trends fall/winter 2021).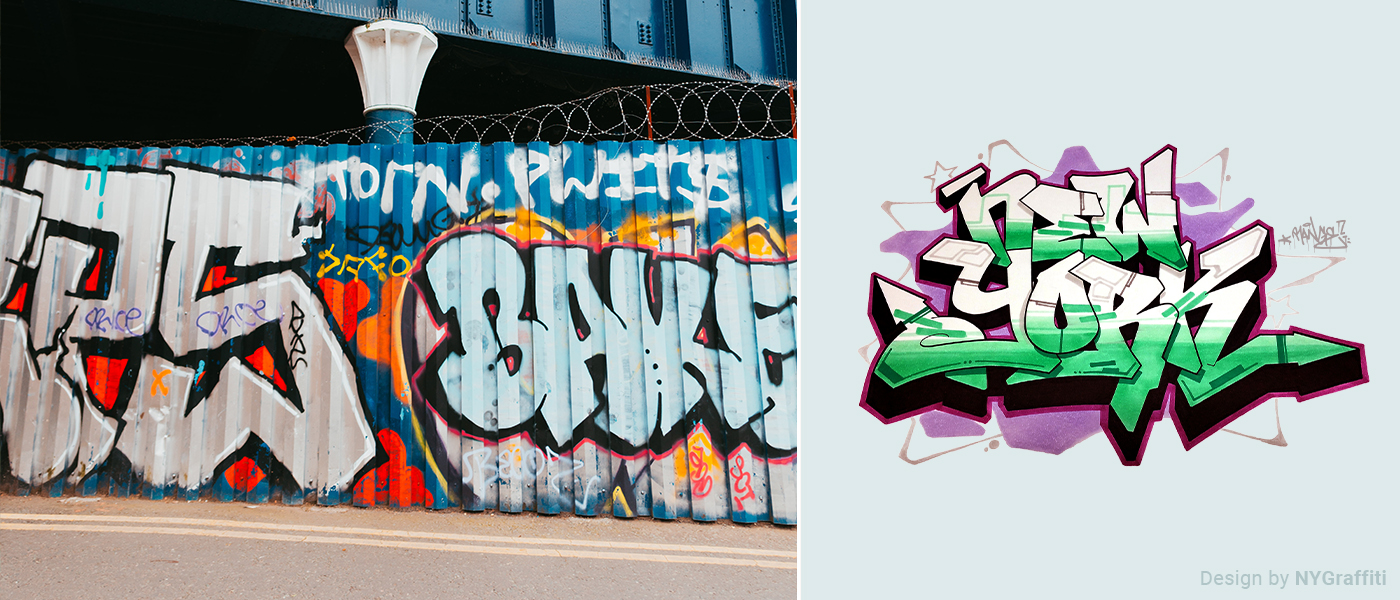 Tagging aka The Mother of Street Art
According to urban legend, tagging is where all street art got its start
Street artists started put their unique signatures under graffiti, and over time the tags themselves became an art form
This style also fits perfectly with strong statements – especially on sticker designs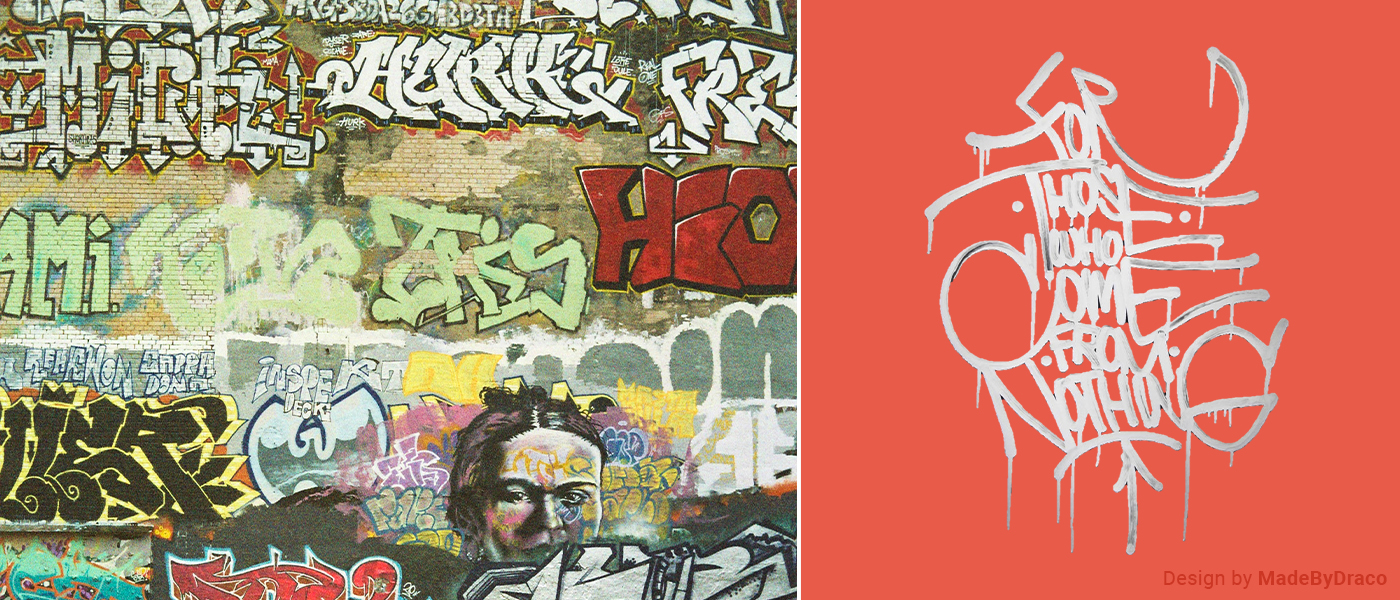 Photorealistic designs aka Freestyle of the Street
The most sophisticated form of street art
Drawn or spraypainted realistic images, for example:

Landscapes
Animals
Portraits

Works well on posters and t-shirts (large print is necessary here)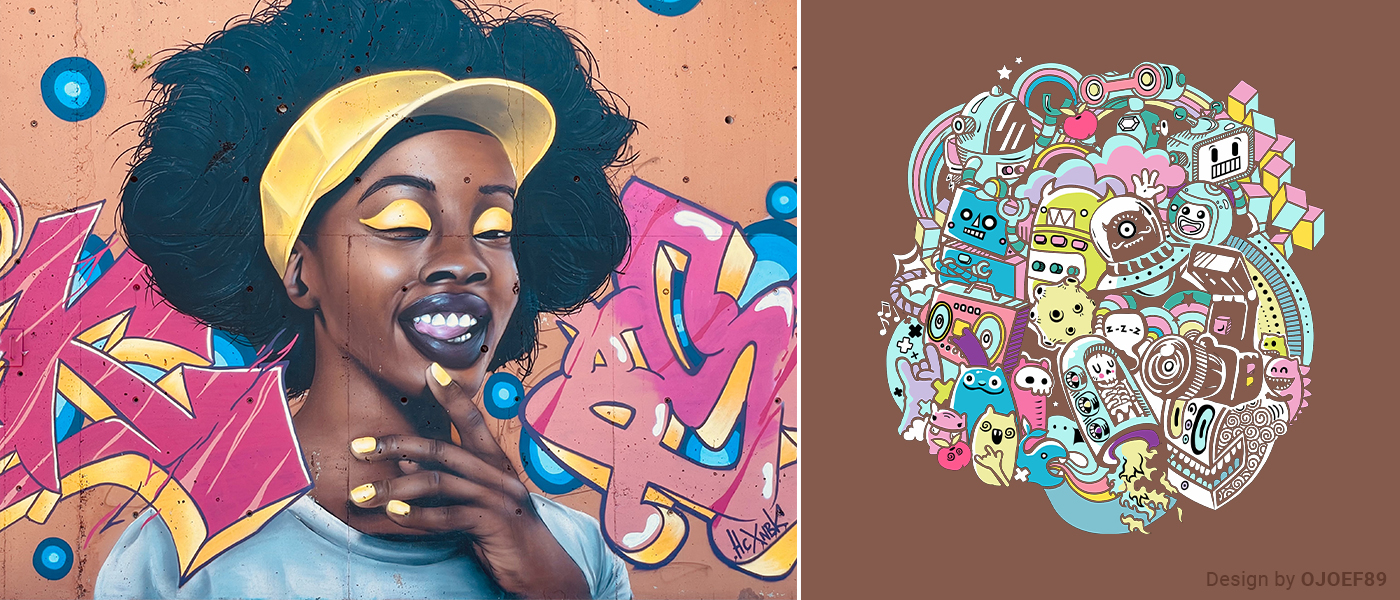 Feeling inspired? Then get creative and start sketching out some street art-inspired designs. If you're looking for more ideas, we've collected some favorite street art designs for you on Pinterest.