Spoiler alert: there is no magic formula for creating the perfect successful T-shirt designs. But there are professional designers— and their tips and tricks— which we've rounded up for you here.
5 questions before you get started
Who am I designing for?
The better you know the people you're designing for, the more successful your designs will be. Here are some factors that can help you define your target groups:

Age: Children / teenagers / adults
Gender: Men / women / other gender identities
Hobbies: Bikers / musicians / athletes
Events: Bachelorette party / birthday / vacations / back to school / retirement
Social topics: Environmental protection / equality / LGBTQ+ rightand so many more!
Of course, your target groups may overlap – for example, you could find your niche creating designs for bikers' weddings or eco-friendly school kids.
Which products will I choose to feature my designs?
Some designs will fit any product, others you'll need to customize. For example, a detailed, intricate design needs enough space in order to really While it might look great on a T-shirt, it could look pretty lost on a mug.
You can try out how your design will look on different products in the Partner Area.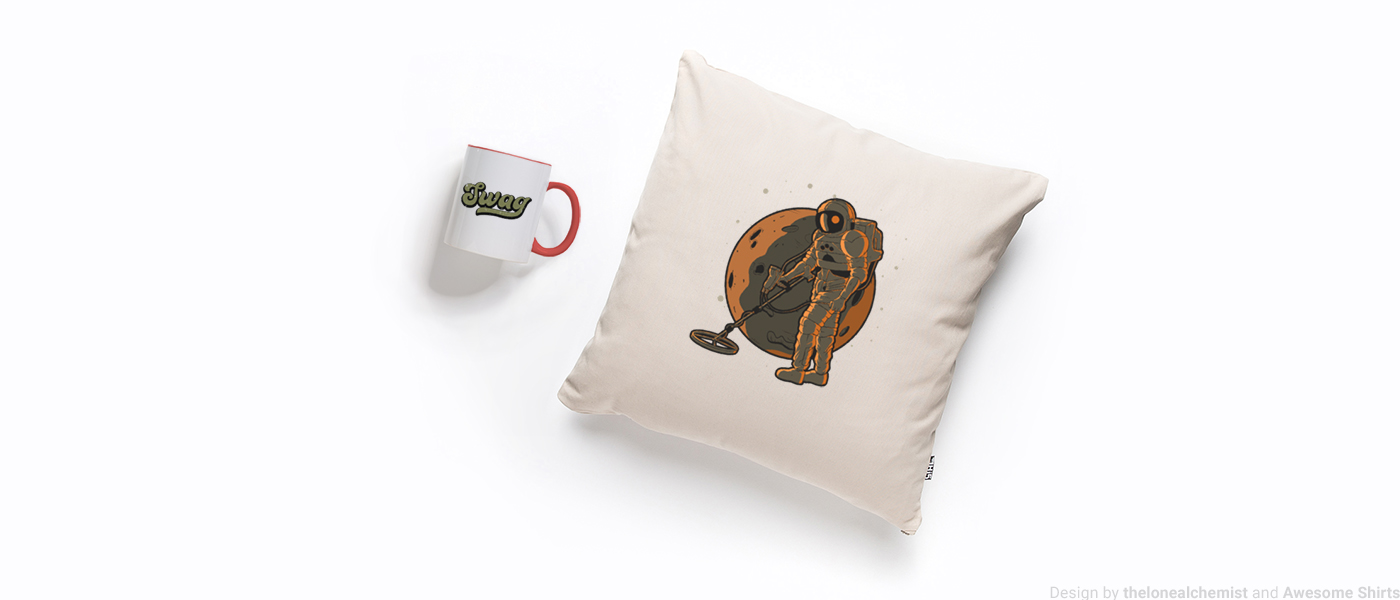 Which background colors are best for my designs?
As you know, our assortment offers you a huge selection of products in a rainbow of different colors.
Some designs just don't work on some colors. For example, your design may look great on red, but not work at all on yellow – in which case it's good to adjust the design colors until it works with the product color.
You can also manually select the product colors you want for each design in your Partner A This way you can be sure that your design will only appear on perfectly matching backgrounds.
Which print type is best for my design? And which graphic format do I need?
We essentially use 3 types of printing:

Digital printing -> pixel graphics
Flex printing -> vector graphics
Thermal sublimation -> pixel graphics

Find detailed information about all our printing methods here.
Why am I making these designs, anyway?

It is very helpful to have a clear goal or mission in mind to give your collection of designs a cohesive feel
Designs speak for themselves, with or without text
Pro Tips from our Design Specialists
If you're designing for a T-shirt, then design for a T-shirt. The T-shirt is now your canvas, so adjust your approach accordingly and always keep the end product in mind.
Be clear about where your design ends and text begins (and vice versa):

Text should not be too long
There must be a clear separation between design and text (so everything is visible and readable)

No matter how talented you are or how playful your creations can be, your designs should always be balanced (not too much and not too little). After all, your T-shirt is a garment to be worn, not a piece of art in a gallery.
Keep an eye on the trends but combine them with your personal style. Why design a T-shirt yourself if it already exists? After all, creativity also means individuality. So if cat T-shirts are hot right now, then create a cat design with your own personal touch.
Link to the Autumn/Winter Trend Blogpost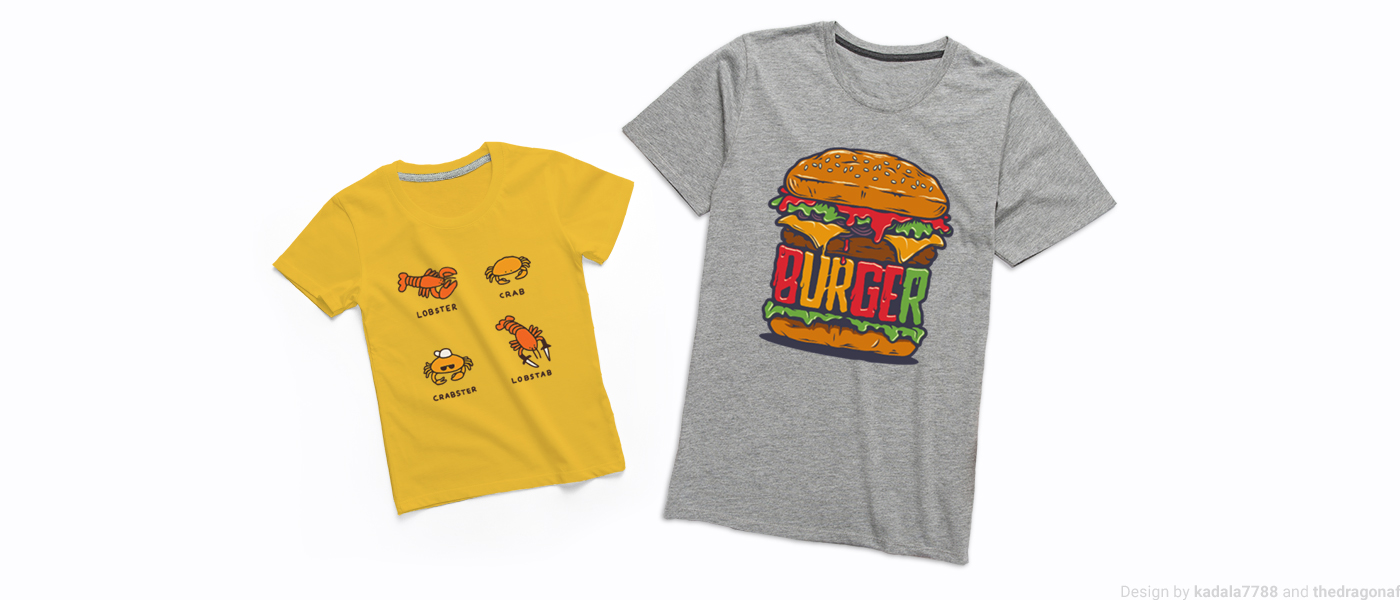 Tips for Beginners
Keep it simple and clear:

Your first designs should be concrete, easy to implement, and preferably no-frills

The more confident you become at designing, the more playful your designs can become.
For beginners: The colors must match your text! Of course, this tip is not set in stone – once you're a bit more experienced, mixing it up can work or even make your design funnier
Design and font must match (modern design, modern font / vintage design, vintage font):
If you are just starting your career, this little tip will make your designs look more coherent
Again, the more experienced you become, the more you can mix it up
Dos & Don'ts of Design Placement
Men's and Women's T-shirts:

Women's T-shirts:
Do place small designs above the heart
Do place larger designs in the center (evenly) of the available print area (BUT: don't drag your designs beyond the sides)
Don't place your designs too low over the belly
Men's T-shirts:
Do center your design on the chest.
Do place large designs evenly in the print area, but don't pull them over the sides
Don't place your designs too low over the belly
Don't make your designs too tall and/or too wide
Tip within a tip: Unisex T-shirts are usually cut quite loose, so the rules of men's T-shirts usually apply here
Kids' T-shirts:

Do place large designs in the center of the available print area
Do make your designs as large as the print area will allow
Don't place your designs too high or too low
Don't make your designs too small
With these professional tips in your toolbox, nothing can stand your way! They're sure to help your designs shine.  Looking for some more inspiration? How about some interesting insights about street art and designs? Or are you interested in the upcoming seasonal trends? Take what you need and get designing!