The 90s and early 2000s are back – at least in terms of next season's design and fashion trends. Buckle up and get ready to be inspired.
From pastel to bold: color trends for spring & summer 2022
The coming spring and summer months will bring an eclectic mix of soft and bold hues— at least as far as the Pantone Color Institute's color trends for 2022 are concerned. Give your designs a trendy palette and take a cue from this year's trending colors for your next designs.
Or do something completely new and use the new Color of the Year created specifically for 2022: Very Peri (Pantone 17-3938). The new color offers all the cooling qualities of blues with a reddish-purple undertone, and is meant to express a vibrant, happy energy. What do you think of this year's Color of the Year? Could Very Peri inspire you to try something new, be bold and creative and give your designs fresh, imaginative twist? Try it out!

Expressive, nostalgic & dreamy: graphic trends for spring & summer 2022
It's throwback season! Whether you remember the 90s and early 2000s like yesterday or if they were before your time, they're certainly back in full force. So go ahead, reminisce a bit and create some nostalgic designs. Boost your design sales in the coming season by taking inspiration from gothic fonts, neon colors, emojis, flat designs, early internet pop culture or graphic brutalism.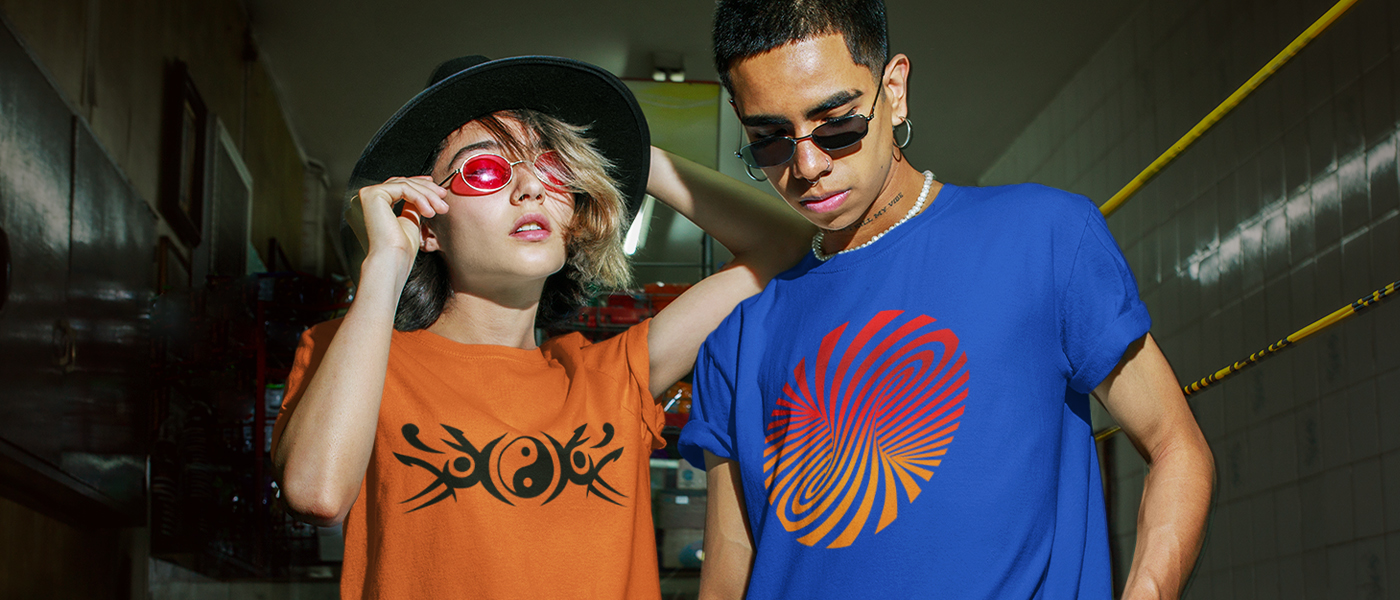 Retro, minimal & psychedelic: T-shirt trends for spring & summer 2022
When it comes to designing on-trend T-shirts, you can also draw inspiration from the past. Think of bootleg T-shirts like the ones you could buy in the 90s or early 2000s at your favorite concerts. Or what about "cottagecore"? This trending aesthetic features flowery, flouncy motifs that give a nod to the unabashed floral patterns of the (18)90s. Cottagecore is a trend that romanticizes life in the countryside and has recently become very popular on social media. Need a little inspiration on how all this could look on a T-shirt?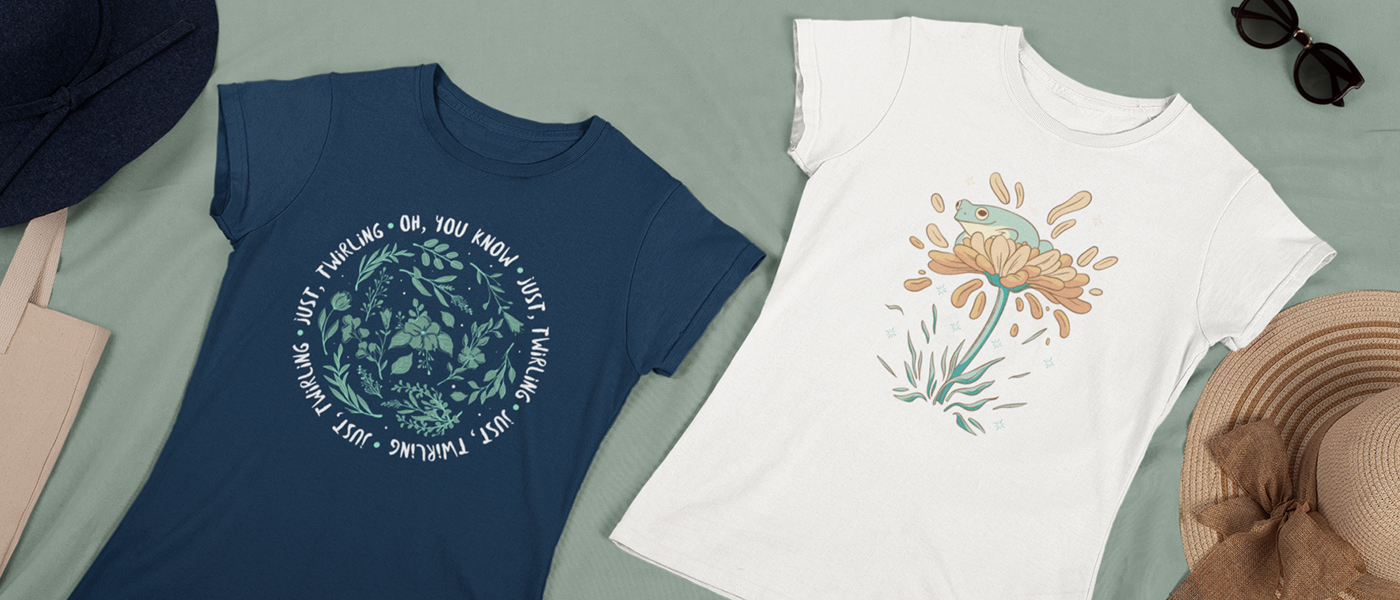 Need a little more inspiration? Need a little more inspiration? Head on over to our  Pinterest mood board. And while you're at it, check out our blog posts about our current holiday calendar, best-selling products and top search terms from January to March 2021.
If you have any questions, feel free to contact us right here in the comments or in the forum.